Founders and Board of Directors

Carter A. Lee, M.B.A.
Executive Director and Co-founder

Faruk Sinangil, Ph.D.
Director, Research Collaborations

Seung-il Shin, Ph.D.
External Board Member and Special Advisor

Donald P. Francis, M.D., D.Sc.
Co-founder and former Board Director
Retired from GSID in 2017

---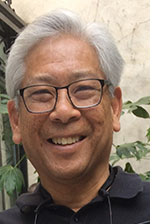 Carter Lee co-founded GSID in early 2004, and serves as Executive Director, responsible for the overall management of GSID and oversight of its HIV/AIDS vaccine program. He earned a bachelor's degree in Economics from the University of California, Berkeley, and a Masters of Business Administration from California State University, East Bay (Hayward). He began his career in public accounting in 1977 with Coopers & Lybrand (now PriceWaterhouseCoopers LLP) where he spent the majority of his tenure in the management consulting division. After leaving Coopers & Lybrand in 1986, Mr. Lee held senior financial executive positions in the corporate branding and strategic design industry before joining VaxGen as its Senior Vice President, Finance & Administration in 1998. At VaxGen, he was responsible for the company's general operations and played a key role in financing activities, forming the Celltrion manufacturing joint venture in South Korea and establishing the RV144 collaboration with the NIH and the USMHRP.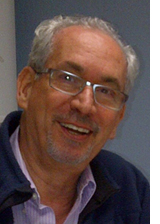 Faruk Sinangil has a long career in vaccine development and HIV research. After completing his post-doctoral work at the Karolinska Institute in Sweden and the University of Nebraska Medical Center, Dr. Sinangil took a position as assistant professor in the Department of Pathology at Columbia University and continued his research on the molecular biology and virology of HIV, including development of a novel assay to study fusion of HIV with cultured cells. In 1990, Dr. Sinangil left academia to pursue work in the private sector with Chiron Corporation (Emeryville, CA). Over the next ten years at Chiron, he lead efforts for pre-clinical and clinical testing of HIV, HBV, and pertussis candidate vaccine programs, oversaw the scientific teams, and worked closely with the clinical, regulatory, manufacturing, QA/QC, and project management teams. In 2001, Dr. Sinangil joined VaxGen, where he oversaw the Phase III clinical testing of AIDSVAX. Later, he became the senior director responsible for the pre-clinical program and the development and qualification of assays for the pre-clinical and clinical testing of VaxGen's anthrax and smallpox vaccine candidates. Dr. Sinangil joined GSID in 2006 as Director of Research Collaborations.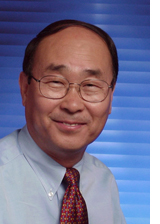 Dr. Seung-il Shin joined the board of GSID in August 2008. Dr. Shin began his career as a Professor of Genetics at Albert Einstein College of Medicine in New York, and as a founding member of the Basel Institute of Immunology in Switzerland. In 1984, Dr. Shin co-founded and served as the Chief Executive Officer of Eugene Tech International, where he led the company's effort to develop and market a hepatitis B vaccine that was eventually distributed widely in many developing countries. While working as a Senior Health Advisor for the United Nations Development Programme, Dr. Shin conceived, founded, and directed the initiative to establish the International Vaccine Institute in Seoul, South Korea, devoted to the promotion of vaccine sciences for developing countries. Beginning in 1999, Dr. Shin became the Senior Advisor for International Development for VaxGen. Together with Don Francis and Carter Lee, Dr. Shin initiated the development of Celltrion, a US-South Korean joint venture to provide manufacturing capacity to ensure adequate global supply of AIDVAX vaccine. Until 2009, Dr. Shin served as the Chairman of the Scientific Advisory Board and oversaw business development for Celltrion.