Management and Staff

Faruk Sinangil, Ph.D.
Director, Research Collaborations

Vineeta Gulati, M.S.
Director, Clinical Operations & Regulatory

Lavon Riddle, M.S.
Director, Manufacturing

Keith W. Higgins, M.S.
Project Manager

Ian C. Francis
Director, Diagnostics & Surveillance



---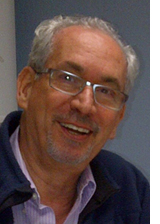 Faruk Sinangil has a long career in vaccine development and HIV research. After completing his post-doctoral work at the Karolinska Institute in Sweden and the University of Nebraska Medical Center, Dr. Sinangil took a position as assistant professor in the Department of Pathology at Columbia University and continued his research on the molecular biology and virology of HIV, including development of a novel assay to study fusion of HIV with cultured cells. In 1990, Dr. Sinangil left academia to pursue work in the private sector with Chiron Corporation (Emeryville, CA). Over the next ten years at Chiron, he lead efforts for pre-clinical and clinical testing of HIV, HBV, and pertussis candidate vaccine programs, oversaw the scientific teams, and worked closely with the clinical, regulatory, manufacturing, QA/QC, and project management teams. In 2001, Dr. Sinangil joined VaxGen, where he oversaw the Phase III clinical testing of AIDSVAX. Later, he became the senior director responsible for the pre-clinical program and the development and qualification of assays for the pre-clinical and clinical testing of VaxGen's anthrax and smallpox vaccine candidates. Dr. Sinangil joined GSID in 2006 as Director of Research Collaborations.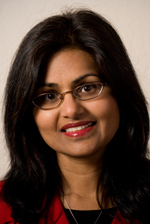 Vineeta Gulati has over 15 years of biotechnology and pharmaceutical industry experience in addition to managing and providing health care to patients at long and short term healthcare facilities. She received her M.S. in Clinical Nutrition from Texas Woman's University, and she began her career managing nutritional care for patients with cardiac diseases, renal failure, diabetes, morbid obesity, and HIV/AIDs. Upon relocating to California in early 1990s, she worked on a cholesterol lowering trial at USC, and provided data management support for regulatory filings at Syntex Pharmaceuticals and Gilead Sciences in the bay area. In 1998 she joined VaxGen to build the clinical data management department for the conduct of phase III HIV vaccine trials. Most recently she functioned as the Clinical Trial Manager at the Institute for OneWorld Health to administer the operations of international clinical studies. Vineeta joined GSID in September 2008 as Director, Clinical Operations & Regulatory.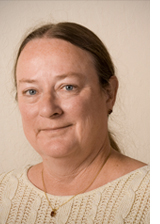 Lavon Riddle has spent many years working in both academia and the biotech industry doing research, process development and manufacturing operations. She has a B.S. in Chemistry from University of Oklahoma and M.S. in Biochemistry from University of Wisconsin, Madison. She worked in academia on various research projects at Louisiana State University and the University of Texas Health Science Center, Houston, before moving to California. She spent 18 years at Genentech, Inc., in the Process Development group and worked on multiple projects including Factor VIII, CD4, TPO, immunoadhesins, various monoclonal antibodies and fragment antibody products, and the rgp120 antigens used in the AIDSVAX® HIV-1 vaccine. She was leader of the Immunoaffinity Technology team and project team leader for the manufacture of AIDSVAX® related materials from 1997 through 2000. When VaxGen was formed she led the technology transfer for production of AIDSVAX® from Genentech to VaxGen, and then came to VaxGen in 2002 as Director of Recovery Process Sciences to establish the process development group there. She led development and manufacturing efforts for AIDSVAX® improvements and for VaxGen's anthrax vaccine candidate, working closely with the cell culture, manufacturing, QA/QC and analytical groups and was point of contact for interactions with the FDA for the Process Development and Validation technical working group. She has most recently come to GSID to assist with technology transfer from VaxGen and as a subject matter expert on AIDSVAX® manufacturing. She is now Director, Manufacturing at GSID and a senior technical advisor to the AIDSVAX Project Team.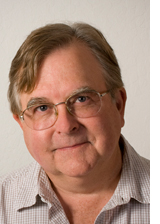 Keith Higgins has been involved in vaccine development, sample management, and HIV research for many years. He received his M.S. in Marine Sciences in 1979 from the Louisiana State University, in Baton Rouge. He did his postgraduate training in immunology and cytogenesis at Florida Institute of Technology, in Melbourne Florida, under Dr. J.C Hozier, working on Non-histone proteins. In the early '80's, he moved to California and started his involvement in biotechnology and HIV research at Chiron Corporation (Emeryville, CA). Over the next fourteen years at Chiron, he was directly involved in managing pre-clinical in vivo studies. In 1999, Mr. Higgins joined Covance, Inc. (Richmond, CA), where he functioned as Study Director for a diverse array of client's projects. Later, he joined VaxGen (South San Francisco, CA) where he was Pre-clinical Program Manager for their anthrax and smallpox vaccine projects. Mr. Higgins joined GSID in 2008 as a Project Manager overseeing our specimen repository and vaccine stability program.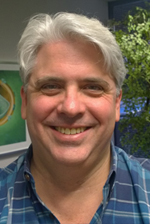 Ian is currently the director of GSID's effort to develop a mobile health application capable of diagnosing and reporting critical infectious diseases from the point of care in limited resource settings in real-time. He has been responsible for taking the project from conception through development to field studies. Since joining GSID in 2005, Ian has provided a business perspective to GSID's efforts to develop tools to prevent and control infectious diseases primarily in developing countries. Before leading the mHealth program, some project highlights include a strategic development plan for an online surveillance system, an assessment of global dengue vaccine development programs (primarily among manufacturers in low and middle income countries), and an evaluation of online market opportunity for unknown pathogen specimens. Prior to GSID, he began his career at Goldman Sachs. He started out working on the Institutional Equities desk in Frankfurt, Germany, and then moved to the Investment Research Department in New York, where he worked with regional brokerage firms distributing Goldman Sachs research. Afterwards, he moved to London to run their morning call and work as a liaison between the equity research, sales, and trading departments, as well as being a member of the European Stock Selection Committee. Ian is a graduate of Stanford University, with a degree in German Studies.